Dr Fauzia, an associate professor and doctoral student at Lahore College for Women University, was denied a degree by Special Assistant to Prime Minister (SAPM) Shahbaz Gill at the university's 16th annual convocation (LCWU).
LCWU had invited SAPM to be the Chief Guest on the second day of the 16th convocation event, according to information.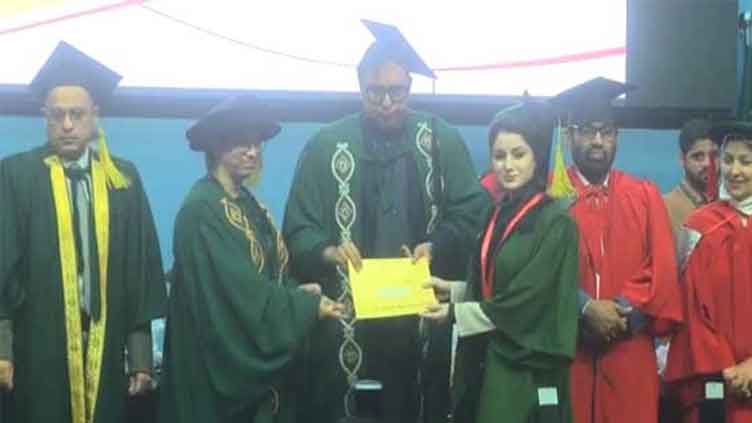 It's worth noting that the associate professor of political science at Samanabad College was meant to receive a PhD from Shahbaz, but she tweeted her disappointment at not obtaining it.
She added in the tweet that Shahbaz Gill does not deserve to be the Chief Guest of the convocation ceremony, and as a result, she will not be awarded a PhD from SAPM.
The Prime Minister's aide responded to the associate professor's tweet by saying that Pakistan is a democratic country where everyone has the right to express themselves. Dr. Fauzia is a relative of Saad Rafique, he continued.
Meanwhile, LCWU Vice Chancellor (VC) Bushra Mirza stated that SAPM Shahbaz Gill was the most deserving individual to be named Chief Guest at the university's commencement ceremony. Because everyone has an opinion, it is impossible to persuade others to believe in one viewpoint.
Read More: https://newscrease.com/pm-khan-ranked-17th-in-worlds-most-admired-men-2021-list/