Malala Yousufzai, a Nobel Peace Prize winner, married Asser Malik at Feya Knightsbridge, a cafe managed by a young Pakistani woman entrepreneur.
The newlywed pair made their first public appearance after their wedding in Birmingham earlier this month at the cafe owned by Forbes Award Chef Zahra Khan.
Malala and her husband are seen holding a cake with the words "congratulations" written in chocolate on it. The couple were also seen posing with the chef who operates a trendy café in London's fashion area.
Several shoppers recognised the happy couple and approached them for photographs.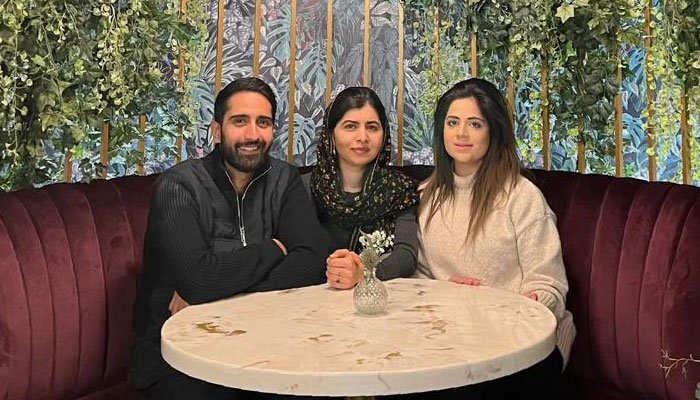 "It was an honour to welcome the pair," Khan added, adding that Malala and her husband showed up for brunch unexpectedly, but the staff chose to spoil them and celebrate their joyful occasion.
"The couple was incredibly humble and pleasant," the cafe's proprietor stated. They mixed with other customers, and we had a great time talking about women in business, charitable work, and life in general. They make a lovely couple who are well-suited to each other."
Zahra Khan, a Pakistani chef working in the United Kingdom, was named one of Forbes' most influential and game-changing entrepreneurs earlier this year.